Everyone has a story about an IT problem that gave them a massive headache!
Losing all your data because the hard disk in your machine died or you had everything saved on an external hard drive, but that stopped working suddenly. Your business was infected with ransomware, and you lost all your data. Some people's stories are worse, Toll had their IT systems breached, and it is a massive company spending millions on IT. How safe is your small to medium business if they can't protect themselves?

There are companies operating call centres to scam businesses and individuals. These businesses make money, or they would not continue to exist.

It's not a question of it you will suffer problems with your IT system; it is when it will happen to you. What level of risk are you carrying in your business by not understanding how protected you are by your IT company?

The risk is not theirs, and it's not their business that will not continue to run if you lose your ability to operate.

There are now National Notifiable Data Breach laws in Australia. They came into effect last year. It means that you must report a data breach if the Privacy Act covers you. For more information read this – https://www.zdnet.com/article/notifiable-data-breaches-scheme-getting-ready-to-disclose-a-data-breach-in-australia/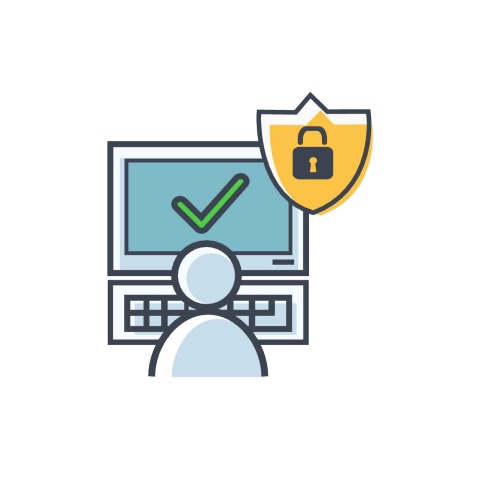 Unhappy with your current IT people?
Want someone new to look over your system and put some fresh eyes on your infrastructure?

Whether you have your own IT staff, a member of staff with some IT skills or you are IT challenged we are here to help. We have staff with skills at all levels from desktop to data centre, but our strongest skills are in dealing with our clients. We make you feel comfortable by giving you what you want, and every customer is different in our eyes.

Customer satisfaction is about developing a relationship and having trust in your IT provider.


See what our customers say about us: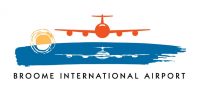 Focus is a key objective when we work on your computer, and we listen to you then get to work on resolving the problem. Attention to detail is important as it is the little things that make all the difference in IT. We keep you informed on where we are at with the problem and communicate to you what the issues could be, but sometimes you just don't care what the problem is and want it fixed asap, and that is fine with us too because we understand that computers can be frustrating. Our customers spend a lot less time being frustrated and a lot more time using their computers to complete their daily tasks. If your computers are giving you grief, you need SecureIT. Give us a call today to rediscover what great service feels like.

Customer care is a primary goal at SecureIT, and it defines how we approach every problem. It's all about looking after the customer and addressing their concerns then bringing our experience to bear on the issue; usually, the computer or Server knows that playtime is over and gets back on the job shortly after we start looking at the problem. Frequently we get people who call us just to say that the problem has gone away while on the phone, that is what we refer to as our IT magic. It's something indefinable that separates us from the rest of the pack, we are in tune with our customers and their IT infrastructure, and sometimes the mere threat of calling us resolves the issue 😊.

We are not a large company with a Helpdesk the only approach, we have deliberately built a company that uses the systems that big IT firms use, but we use them in a way that makes the customer feel like they have their own IT people on staff. If our staff are onsite then we won't tell you to log a ticket, we'll do that for you. If you have other problems to fix while we are onsite, we'll fix those as well. Sounds different right? That's because we are different if you are used to dealing with a big IT company who has to run everything through a rigid system that doesn't work well, talk to us about switching to a more personal IT experience.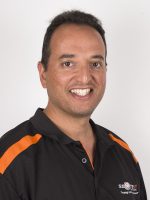 "Learn something new every day", that's been my motto for 36 years in IT. I started young, building and selling computers in Northbridge at Mainstream Computers. I've worked locally, nationally and internationally over the journey and have been a lifelong learner.
I don't worry about what technology I need to learn now, and it's something I love to do. I also love to share my knowledge with my team and to help our clients get the best out of their IT systems. With a staff of 6 currently, we are expanding the business and would welcome the opportunity to help you with your IT needs.


I've been lucky to be married for more than 26 years and to have three kids who are all growing up too fast. Being a parent is the toughest gig in the world, but it can also be the most fulfilling. I enjoy playing chess, gaming, golf, fishing, reading and watching sport. Go Eagles!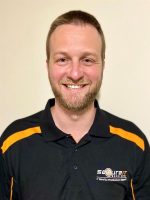 With almost two decades in the industry, I'm known as "the computer guy" to my family and friends. I'm an analytical thinker and enjoy the technicalities that building and fixing computers brings.

I grew up swimming competitively and then became a swimming coach, so being part of a team environment that supports each other is second to none. It's a pleasure to lead our team of proactive I.T. engineers to support our client's needs.

Happily married since 2006, my wife and I have two basketball-loving boys. We enjoy quiet time together as a family, and barrack for the Perth Wildcats. I'm interested in all things cars and enjoy travelling the south-west of WA with my family when we can.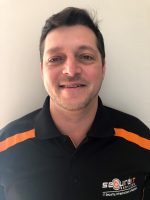 I was born & did most of my schooling in Sri Lanka & came to Perth with my parents in 1991. I completed my last years of education at Trinity College. After trying my hand at several things, I continued studying Business & Accounting.

Worked in an accounting firm for a while, but decided it was not for me & eventually got drawn to IT. Started from the bottom, building, fixing & running front of desk in customer service as well as helpdesk support & now find myself having been in the industry for over 17 years of which almost 14 years with SecureIT in a technical & consulting role.

During this period, I have realised my real passion is in helping people & being able to impart some of my years of knowledge to them.

I have been married for over 18 years & have two teenage daughters. Most of my weekends are filled with running to sports events as both our daughters play Softball in Summer & Netball in Winter. Our younger daughter also plays Soccer in the Winter & I also play Softball, so weekends are a blur.

That's a little bit about me in a nutshell. I am looking forward to meeting with you soon & hopefully being able to bring some light & clarity into your world of IT.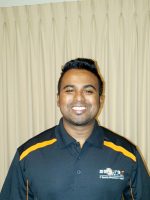 Malinga has been working for SecureIT for more than three years. During that time, he has brought his positive attitude and problem-solving skills to delight our clients.

He graduated from Curtin University with a Bachelor of Technology and is a specialist in systems and networking. He provides our clients with helpdesk and managed services support.

Malinga is embracing our ethos of lifelong learning by expanding his skillset in the area of cloud security technologies.

In his spare time, Malinga enjoys sampling Perth's best street food offerings, playing tennis and visiting local fresh food markets.
Better services More cost effective
Let's chat how are will be able to help you improve your IT reliability, we are confident that our solution is cost effective.